kpop comeback
reviews
[KPOP] Review: JINUSEAN Comeback - Tell Me One More Time MV
7:27 PM
JINUSEAN 2015/ Comeback/ YG FAMILY/ YG ENTERTAINMENT/ KPOP/ KPOP Review   ~   Classic old school hip-hop duo & YG Family member...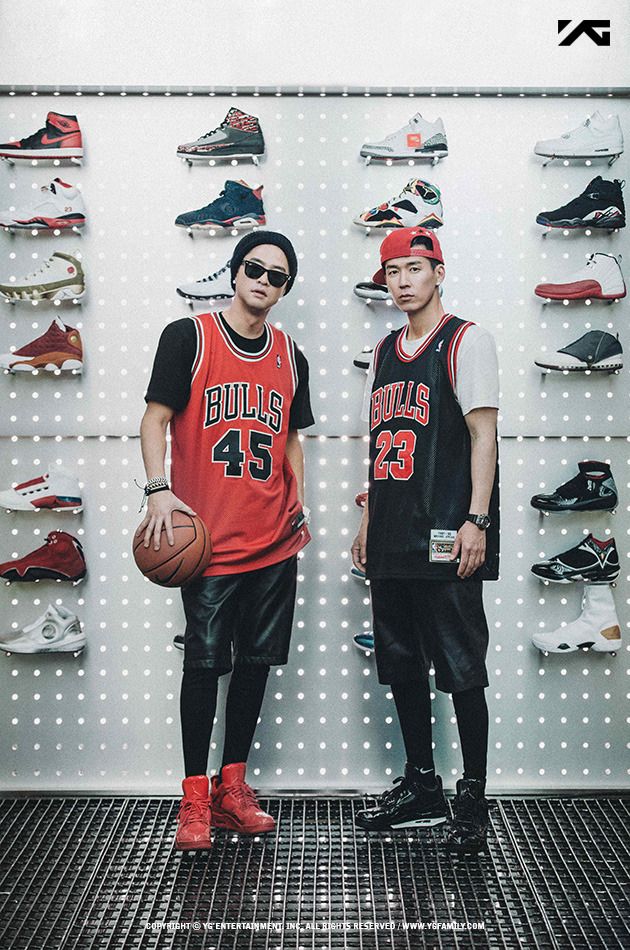 JINUSEAN 2015/ Comeback/ YG FAMILY/ YG ENTERTAINMENT/ KPOP/ KPOP Review
~
Classic old school hip-hop duo & YG Family members, JINUSEAN, made their comeback after 11 years on April 14, 2015 with their new song and music video,
TELL ME ONE MORE TIME
.
I'm really loving the song. The music is funky with some some 70's disco influence, while still hip-hop with their perfect rapping, plus it's catchy! The music video was also quiet fun & entertaining, with the levels on the elevators bringing them to different decades and years. I was happy to see Bobby from iKon in the video too! Not surprising, because Bobby pretty much represents the new generation hip-hop of YG Family.
The new girl they featured is the YG trainee Jang Han Na, from Kpop Star 3. After watching the live performance of this song, I think she still needs to work on her charisma; she needs to release all her YG diva powers. She is still a trainee, so when the time comes for her to debut, I am confident she will be at least 200% better than she is now. Being featured in JINUSEAN's comeback must have been such a huge honor, performing with the pioneers of K-hip-hop.
As a fan of Original old school YG artists, I'm so happy that JINUSEAN made comeback even after 11 years. They had their time with building their families and etc. but never gave up in the music. That makes me a proud fan. I hope that other YG originals like 1TYM will do the same thing, as in not give up on their music as a group and eventually make a comeback in the future.
A while after listening to this song, there is a different song that got stuck in my head. It's the same song that played in the beginning of the
Tell Me One More Time MV.
It's one of JINUSEAN's greatest hits,
TELL ME featuring Uhm Jung Hwa.
Quiet a memorable piece that has been covered by many other kpop artists in live performances and even translated into the Chinese language.
Being only the first release from YG Entertainment for 2015, this year will be very exciting as we can be looking forward to the next YGE artists comeback in the following months.
After all the news and excitement of JINSEAN's comeback, it brings me back to their old school of which I first fell in love with.
#Throwback! How Deep Is Your Love (1999)